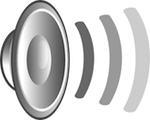 If you would like to have these
Audiobooks with Benefits*
delivered to your smart phone, you can
become a streaming subscriber
. Prefer to have your audio downloadable for your mp3 player—become a
download-only subscriber
.
Not looking to subscribe at all?
We bundle the subscriber content here when it is complete so everyone can have a chance to hear these books, too. Audio below is available as either an mp3 download (available immediately) or as mp3+video downloads (available immediately). All video files are in m4v format.
*Audiobooks with Benefits™ are curated audiobooks where you'll hear audio before and often after each chapter, giving contextual and historical guidance so modern ears won't miss any of the classic jokes or heartbreaking allusions.
A Tale of Two Cities

A Tale of Two Cities
by Charles Dickens
Even though this is fully 20 hours of audio, it's not the slog you might think. The show"s host was cajoled into listening by Julie at Forgotten Classics. After spending the last 20 minutes of the book in the car in the driveway blubbering like a baby, Heather realized that A Tale of Two Cities time had come.
This Audibook with Benefits boasts cleaned-up audio, a new reader, and spiffy country-indicating music.
Hear Sample Audio of A Tale of Two Cities
Alice in Wonderland

Alice in Wonderland
by Lewis Carroll
Alice in Wonderland is one of the most beloved children's books ever—and here you'll see why. Take a non-cynical, word-loving look at Charles Dodgson's beloved work in this Audiobook with Benefits.
Nearly four hours.
Some additional notes:
This item is offered in several different formats:
- mp3 download – audio only.
- mp3 and video enhanced download – audio and video! Video files are larger so the video version has been broken into several parts to make it easier to download. The video are m4v format.
Note: This story is appropriate for young children (though young children may be baffled by some of the language). As part of the story's context-building, Lewis Carroll's personal history is discussed. However, a warning is given with time markers so the section may be skipped over, if necessary.
Sneak Peek:

Bleak House — Part 1

Bleak House
by Charles Dickens
With 865 pages of 10pt font, it will take us a bit to finish this tome.
However, it's unwinding in the ears of the Premium Subscribers right now, which means you can subscribe or download here and start listening to it in chunks—not unlike the way Dickens' readers read it!
Included in this the mp3-only Audiobook with Benefits version of Bleak House:
chs 1-7 (nearly 6 hours)
chs 8-11 (nearly 4 hours)
As we complete three more of Dickens' serialized sections in our Premium Audio program, we will present them here for download.
Canterville Ghost

The Canterville Ghost
by Oscar Wilde
Oscar Wilde, known for many things, isn't as remembered for this little gem as much as he should be. A lovely litte ditty about a ghost, an appalling American family ensconced in an ancient British estate, and redemption.
What more does one need?
One-and-a-half hours or so of audio.
Available as mp3 download
Note: This story is appropriate for children (though young children may be baffled by some of the language). As part of the story's context-building, Oscar Wilde's personal history is discussed. However, a warning is given with time markers so the section may be skipped if necessary.
Coming Soon—Prologue to the Canterbury Tales
No reason to fear this surprisingly modern tale.
We've just finished the prologue for the Premium Subscribers which means that soon we'll have the combo-pack of video + audio podcast for you right here! Keep checking back.
Cool for Cats

Cool for Cats
by Andrew Ordover
Jordan Greenblatt deals with life the way he deals with music — as a supporting player. Jordan is the bass guitar in the band of life — steady, solid, able to keep his cool, emotionally detached.
Even as a private investigator, Jordan keeps a low profile. He takes pictures of adulterous husbands and helps local lawyers with medical malpractice cases, but he rarely breaks a sweat. He lives a quiet life with his wife and his jazz musician friends in suburban Atlanta. Nothing about him says "private eye," not even his name.
And then, one steamy summer day, Jordan agrees to look into an old hit-and-run accident that took the life of a girl he knew in high school—a case in which he has a personal stake, for once in his life. The more he looks into the story, the more he is forced to question everyone's assumptions. Bit by bit, he is dragged deeper and deeper into a mystery that he is not prepared to handle—a mystery that threatens to uncover many closely-guarded and long-protected secrets—including his own.
Read the first chapter on GoodReads.
Interview with Peter Adam Salomon (September 2012).
Available through
CreateSpace Softcover, $12.50
Amazon
Kindle, $4.99
SmashWords multiple ebook formats, $4.99
The mp3 Audiobook (available below) is narrated by the Author.
Listen to the first chapter at Forgotten Classics.

CraftLit Premium Subscriptions

Download-ONLY CraftLit Premium audio can be subscribed to one of two ways—either via PayPal
Download-ONLY subscriber updates will be communicated to you via a periodic email update.
If you wish to have streaming capability for a smart phone or tablet device, you will have a better user experience via the CraftLit app now on
iPhone/iPad
Android
Windows 8
From the free app, tap one of the "locked" premium episodes and sign up for a streaming subscription hosted by Libsyn. The stream can also be accessed at http://craftlit.libsyn.com/podcast—but those episodes CAN NOT be downloaded. Any subscriber extras (like patterns) will be sent to you via links in brief video podcast episodes on the Subscriber Stream.
The Great Gatsby — Benefits-only edition

The Great Gatsby
by F. Scott Fitzgerald
One of the greatest moments in modern fiction, The Great Gatsby is a book you can discover anew every time you pick it up. This recording is a special "Just the Benefits" version of this book——the audio you download here is the curated commentary Heather provides before and after each chapter with audio indicators letting you know when to go read or listen to the next chapter.
Sponsored Audiobook: As a companion to our "Just the Benefits" version, you can listen to Jake Gyllenhaal narrate The Great Gatsby by F. Scott Fitzgerald.
This audiobook is only $7.49 with Audible membership! Want to add an audio layer to your Just the Benefits experience? Purchase the full book here as a companion!
NOTE: This link will take you to the Audible page.
Wuthering Heights

Wuthering Heights
by Emily Brontë
Wuthering Heights, Emily Brontë's tortured tale of love and revenge on the Yorkshire moors is a classic that goes far beyond a stereotypical "gothic love story." Heathcliff and Catherine are just the tip of this story's iceberg, but without the contextual "extras" of this Audiobook with Benefits™ a lot of what Brontë was up to would be lost on modern readers.
17 hours or so of audio.
Updating…
return to top of page^