Sorry for the absence! I've been packing boxes.
Like this.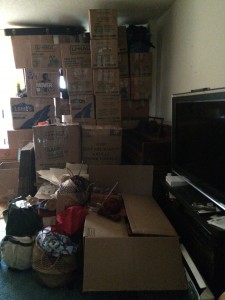 I've also been doing this:
But mostly, today, I wanted to talk to you about this:
Amy Gunderson's book's cover tells me all I need to know.
This book is full of fun patterns.
I love fun.
I decided to highlight two for you today.
The first is Coventry:
I admit that I'm a sucker for this color grey, so I'm immediately drawn to it. But beyond that…
…I really like this stitch pattern repeat. I thought it was simple enough but very elegant—and I liked the button on the (left) side (in picture) beyond all reason.
The other pattern I wanted to highlight for you is this kicky number:
Energy Mitts!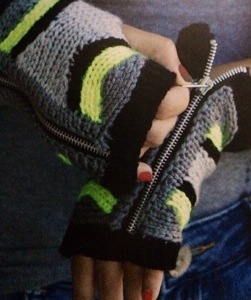 The girl is the picture is holding a skateboard, but it is so clear that if you (like me) have boys at home, these would be ideal. I love the detail work and the instructions are nice and clear. Fear not the zipper!
I found the book to be an easy and pleasant read and I can't wait to hear more from our lucky Raffle Winner (through midnight, April 30, 2014).