We are bookish types, you and I. (I know, I'm tempted to follow that with "duh".)
Here are books that are directly affiliated with me and mine: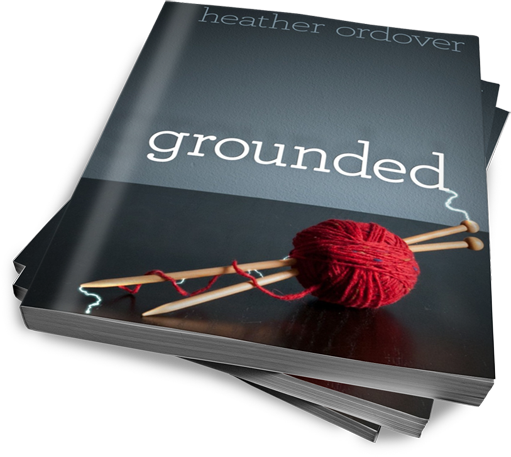 Grounded: The Seven, book 1
The Seven - Book 1
ISBN: 978-0989896900
About This Book
Grounded: The Seven, book 1
By now you probably know something about Rosie and her psychic posse (if not, you can check out the home page on the official site).
You will find more information on our Facebook page or by joining our mailing list, which guarantees you sneak peeks and up-to-the-minute release news.
notices—
"What a way to start a series! …Grounded will keep the reader swept along, rapt in magic and wrapped in yarn, to its stunning conclusion."
—Rachael Herron
author of A Life in Stitches
and the Cypress Hollow Yarn series
"Heather Ordover weaves a unique blend of magic, true love, and knitting into an intriguing story. I can't wait to read what Ordover serves up for her next novel."
—Amy S Foster
author of When Autumn Leaves
and host of The HeatleyCliff podcast
The following formats are available for purchase:
It will take 2–3 weeks to receive signed copies.

The storefront below is via Amazon
and includes books I've written, edited, or contributed to as well as books we've listened to and talked about on CraftLit.
When you begin your shopping here, each purchase you make lets me earn a small commission.
An easy way to support the show.
And for that, I am truly grateful.