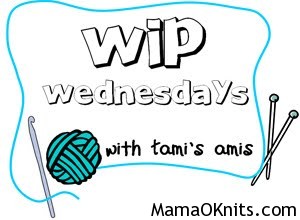 I Made It!
I actually got this out on a Wednesday!
Of course, I always have a WIP, it just isn't always knitting.
Of late I've been working on (pix below):
Shattered, the sequel to Grounded

Christmas presents

late birthday presents (the shame…)

the (mercifully done) Bar Mitzvah
educational curriculum writing
everything else.
I did also start this mobius cowl by request of Thing 2.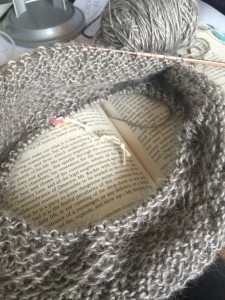 I've combined the lovely and simple Honey Cowl pattern with a Möbius cast-on.

It's really actually very nice and soft and lovely.

The boy is thrilled with the progress.

I'm using Blue Sky Alpaca Metalico silk/baby alpaca blend in the colorway Platinum and I LOVE IT.
Not splitty but very pretty.
All good.