'Tis the season, after all, so I've been knitting zombies.
Not just ANY zombies–MochimochiLand zombies.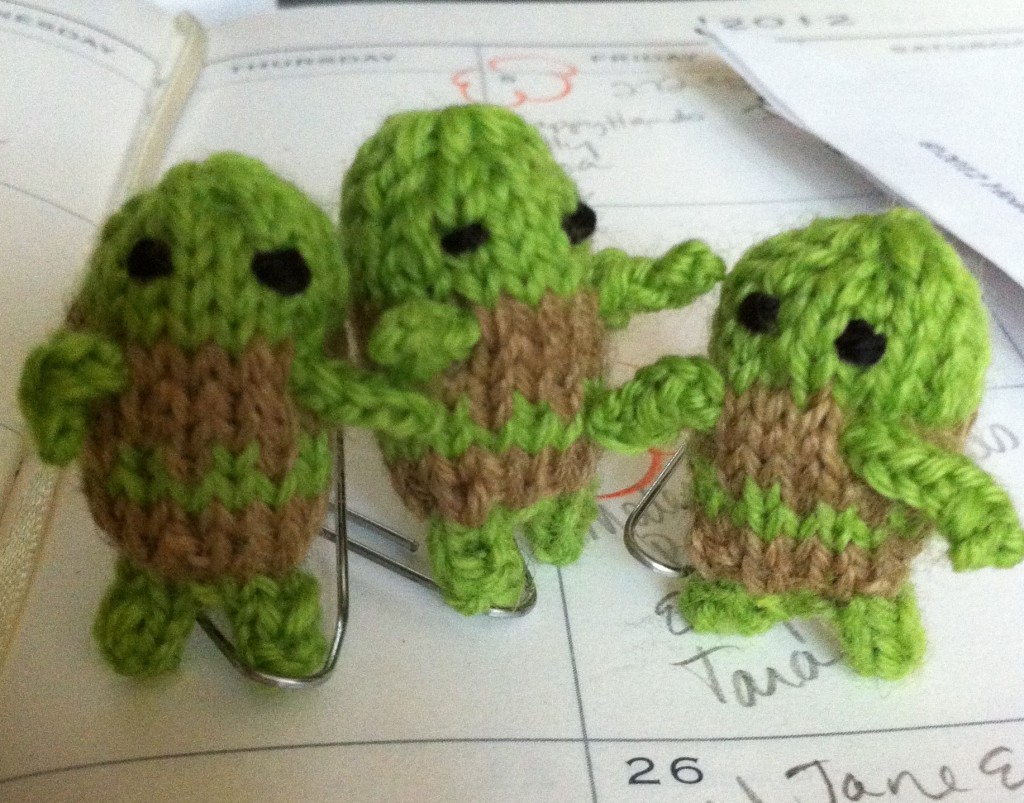 I discovered these little dudes at Alissa's Knitting Fairy shop in Arlington, Texas (AWESOME store. Go!) and we spent an evening giggling over the ones she'd made and then finally caving in and getting the little zombie kit.
The kit comes with everything. Little thread-bobbins of yarn, a bag of stuffing, instructions with pictures—and I've had enough yarn to make four. I think I can eek out five. You can see my (depleted) resources below. All I needed to bring to the party were size US1/2.25mm needles and a tapestry needle.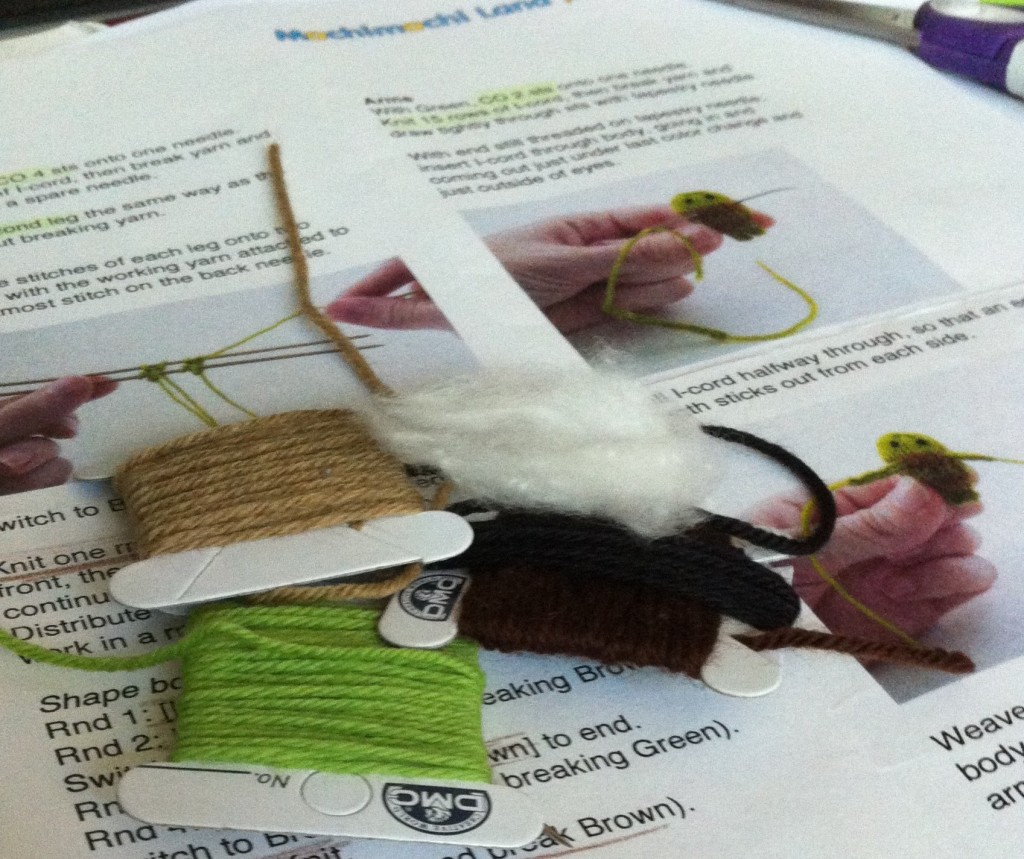 Quality, friends. Quality.
If you haven't found Mochimochiland.com… well… now you have.
Go.
Giggle.
I had the great good fortune to meet Anna Hrachovec at VKL NYC this past January and saw her entire snowman set-up

She is not only the most charming person, but she has a wicked good sense of humor. Two qualities I like supporting.
You can get her kits or her books (the scary one is particularly timely).



And now I'm off to finish Defarge 2's final edits and review online education courses!
Fun for the whole family!