I teach knitting classes—the most popular is a specialized sock-heel class—and I show up for book readings and signings.
You can book a class or event on my Shoppe page.
Pattern Workshops • Technique Classes • Knit Companion • Speaking and Signings • Bio

Pattern Workshops—
Sock Heels a-Go-Go

First taught at Sock Summit '09.
This course teaches at least six heels and leaves participants armed with a set of worksheets that will allow them to substitute virutally any heel into any sock they ever knit from that point forward—guaranteeing a perfect fit. This class can be tailored as needed—fewer heels, shorter class, toe-up only, top-down only, or all six heels in six hours.Course Length: 6 hours (can be taught in shorter segments)

Materials Needed: There is homework that needs to be done before the class—little cuffs and some cuff-heel-flaps to prepare for the different turns and gussets. Details will be provided.




Paävätär sock plaited cast-on

The Finnish socks Ordover designed on the cover of Knitting Socks from Around the World use a special plaited cast-on. This class is only 1-1/2 hours but can be extended to three hours by adding another cast-on from the book (the Channel Island Cast-on from the Gansey Socks or a provisional cast on like the Ides of March). Students will practice the cast-on while constructing a wristie and leave class with the pattern for the Bohus-inspired wrist warmer.
Course Length: 1.5 hours (can be expanded to 3 hours)Materials Needed: DPNs or two circs or long circ for magic loop, three colors of yarn to match the needles. Sample wristie knit using US6-7 and three colors of light-worsted yarn.





Double Knitting

The Finnish scarf Ordover designed for Knitting Scarves from Around the World is double knit. Depending on your needs, the double knitting class can run from 1-1/2 to 3 hours. Students will leave class with a soap bag scrubbie or a bookmark (or both!).

Course Length: 1.5 hours (can be expanded to 3 hours)

Materials Needed: straight needles or circs for knitting flat; DK or light worsted for bookmark; hemp or linen, for soap bag scrubbie.






Shawl Construction

A three-hour class dedicated to learning the
construction of the Defarge Stole from What Would Madame Defarge Knit? This class will leave participants with a lacy bookmark and a new way to construct directionally-dependent,
rectangular shawls without grafting.Course Length: 3 hours Materials Needed: 24-40 in circ for knitting flat; lace, fingering or DK needed for bookmark.

Technique Classes—
Various


Ergonomic knitting: 1-1/2 hours

Fixing mistakes in knitting: 1-1/2–3 hours (3 hours if there is a practicum where students bring their "design elements" they wish to fix.)
Specific cast-ons or techniques: by request.





Knit Companion

Knit Companion—slow and easy: three 2–hour classes spread over several weeks.
Knit Companion—over time: two 3–hour classes with a two week break between.
Knit Companion—fast and strong: full day. Get your beauty sleep beforehand.
Knit Companion—tips and tricks and Knit Companion—"walk in" help are also available.


Pricing for Knit Companion classes is slightly different. Please use the contact form below before booking.

Speaking and Signing—
Signing: use the booking tool below to book Ordover into your shop, guild, or venue for a book reading and book signing. Any or all books can be read from by request.

Should you wish to have copies of What Would Madame Defarge Knit?, What (else) Would Madame Defarge Knit? on hand, they can be procured most easily and shipped directly from info@CooperativePress.com. Use the contact form below to arrange for copies of Grounded. I am happy to sign any books in which I've played a role at the end of any class or engagement.

To book Ordover for a class, a speaking engagement, or a book signing, please use one of the "book now" buttons or this contact form if you have questions.

Who?
Heather Ordover won awards for teaching HS English in NYC and for Honors Writing at the University of Arizona. She's written curriculum, articles, and is now editrix and designer for her own book series, What Would Madame Defarge Knit? Creations Inspired by Classic Characters and the proud parent of her new YA novel Grounded—The Seven, book 1. Her designs have also appeared in the Knitting ___ from Around the World series.

She credited her success as a teacher at her LYS in Tucson, Arizona, to her modus operandi while teaching high school—"always teach to the joke."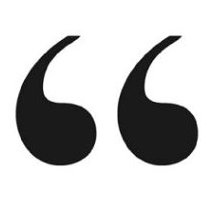 When teaching knitting I strive for a comfortable, friendly environment where everyone is at ease. The worst thing I can imagine in a knitting class is having an instructor say, 'You're doing that wrong! Do it my way!' — In knitting, as in life, there are many paths to the same goal.