I am SO excited!
We're finally close enough to the release of  What (else) Would Madame Defarge  Knit?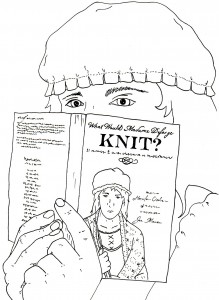 that I can start to tell you about some of the goodies you'll find inside.
Like over 250 pages!
Color Photos!
Over 25 rockin' patterns!
(Did I mention color pictures?)
Returning Defarge vol. 1 designers!
Big Fun! No Whammies!
One of the patterns (it was all I had time for) is from me—
and this is one of those happy things where, as I designed it,
I kept getting more and more excited.
Yaaayyyy!
::embed crazy muppet wave!::
Here's what I can tell you:
it's a sock;
it's based on a male character;
the character is from a book we've done on CraftLit;
it's knit in yummy Tempted Good Grrl yarn
the sock has cables;
the sock has a really cool heel;
the sock has a really cool sole.
Beyond that, I can only divulge this: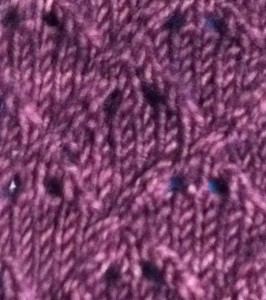 and maybe a little of this

How can you be sure to know when the book is out?  How will know you know when FREE PATTERNS and GOODIES are being given away?
By entering your email below, that's how!  We have all sorts of fun planned for you!

And if you're already all in, you can pre-order the book now (doesn't mean you can't also sign up for the mailing list for free goodies. Just means you'll be sure to get the book the second it's out).