Felt so Good?
(Oh, my goodness. Yes, yes it did.)
Felt so Good: 70+ Felted and Plain Wool Designs for You and Your Home by Tone Rørseth is a book that made me want to felt. Well, more specifically, go out and find some Nepal Wool Felt and some Wool Felt by the Yard and dig out the craft felt and and and…
Full disclosure: I have needle and noro felted—in classes and on my own—and I very much enjoyed it… but it never really stuck. I've wondered why over the years, but it wasn't until this book that I finally got a glimmer of why.
I never know what to DO with it.
I made a cute birdie... well now, where can I put that? Somewhere where it wont be lost,
overwhelmed, whacked at by a cat, knocked off its perch by a kid, or covered in dust.
I made a gorgeous noro shawl… I work from home. I rarely go out to fancy places.
I have nowhere to wear the shawl to… but it's gorgeous.
And in the cedar chest.
Then this book comes along.
Even the little tchotchkes are things where I can see a way to display them (most especially because of the way they were photographed). There are also decorations—adornments for pillows as well as garlands and mobiles that I know I'll be fiddling with soon.
And the slippers.
Ah.
Slippers.
Her clever design is just what I wanted and for exactly the same reason as she recommended. Make a bunch in different sizes and keep them in a basket by the door so guests can kick off muddy shoes and slip into something a little softer, warmer, and wonderfuler-er.
Some items are adorable, but I won't have much use for (because boys).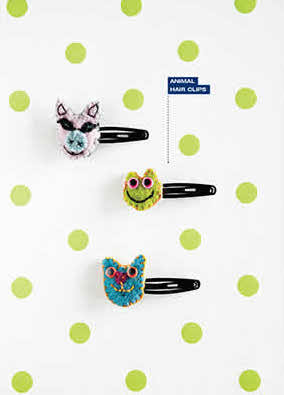 Some are pleasantly functional (and good Christmas present fodder).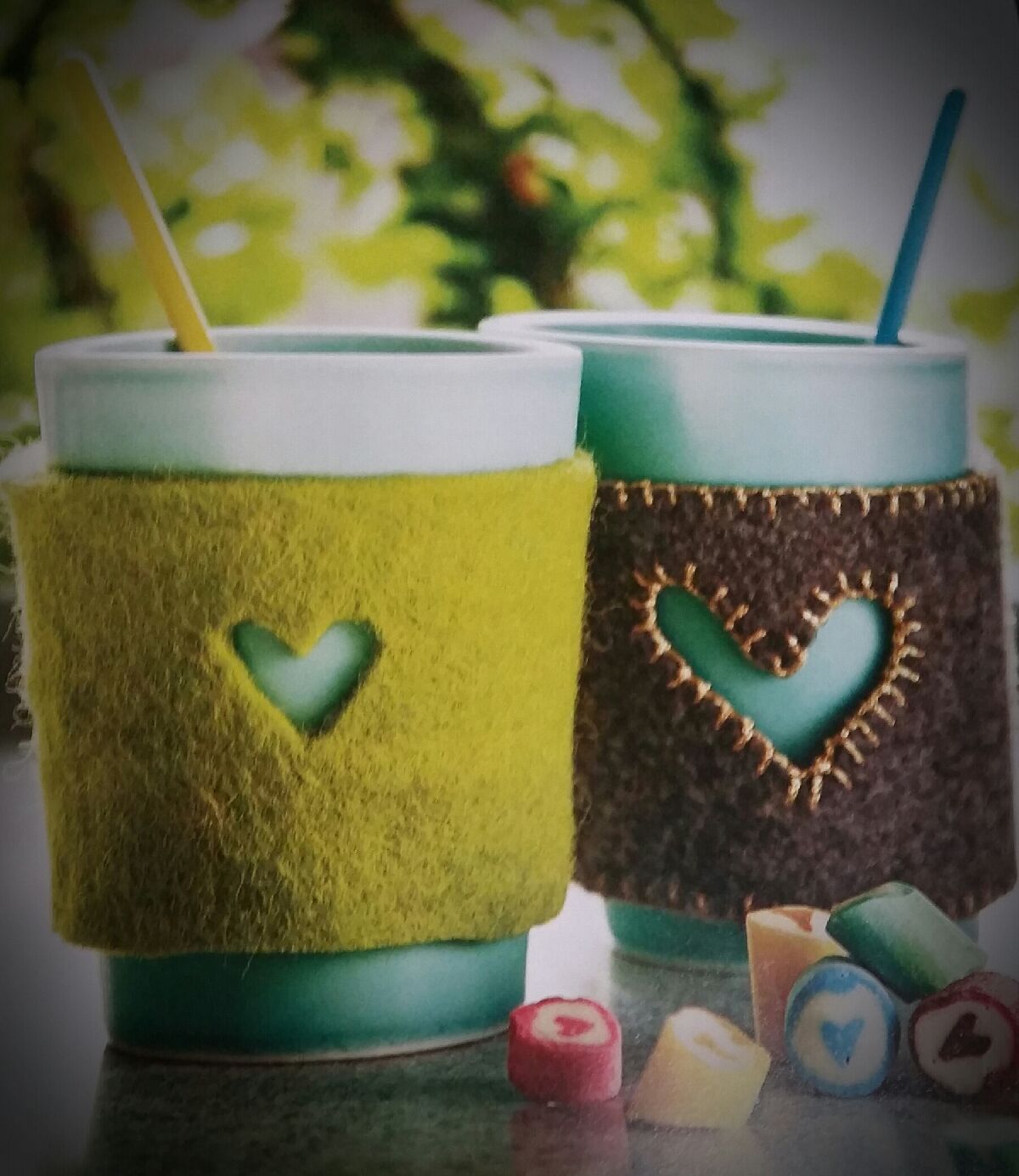 And many show how to upcycle old sweaters (don't forget to check the label. Wool won't felt if it's superwash or has nylon, polyamide, or any other synthetic mixed in. And if you're looking to get a cheap sweater at the thrift store and unravel it—check the seams! If the seams are cut and sewn together the yarn will be in sweater-wide lengths, rather than a continuous strand knitted around and around to create the sweater. This doesn't matter if you're felting and cutting the fabric yourself—only if you want to unravel it to repurpose the yarn.)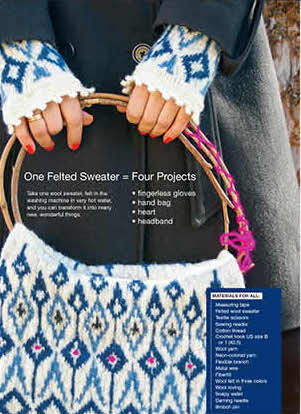 All in all, this is one of those books that I'll be buying myself a copy of after giving this one away. With 75+ things to create, I think it's a good investment.
Wait, what did I say back there? Giving this away?
That's right!
I'll be giving away my copy of this book on the CraftLit site during our big WEEK o' RAFFLE EXTRAVAGANZA to celebrate the beginning of the next book on the Audiobooks-with-Benefits podcast. And that book is…
Herland!
The fun begins November 17th with 24-hour raffles popping up each day. Want a reminder? Sign up for the (infrequent) newsletter here.
Thank you to Sellers Publishing for providing the book to read, enjoy, review, and soon, give to a reader. (Maybe you!)