I'm off on vacation with the family and finally have a second to post! YAY!
First, I have a new cowl pattern for you! My sister asked me a few months ago if it was possible to make a knit möbius… so I designed a cowl for her! The pattern repeat is Fawn's Eyes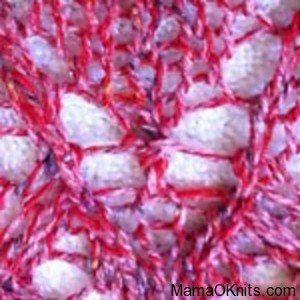 because my sister is a real-life Snow White.
Animals approach her randomly.
See:


Like that.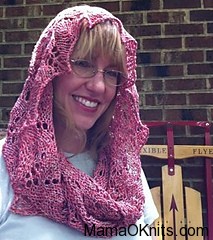 I also designed the cowl to have a lacy-pointed trim, so I included a little photo tutorial about how to block it.
You can get it from Ravelry or from my little pattern/audiobook shoppe.
The other thing is give-aways!
I've started a special page over at CraftLit for any monthly give-aways so if you bookmark it, you can check back and enter the running for things to win!
This month the give-away is Andi Smith's sock book Big Foot Knits! You can hear Andi chat about it on CraftLit Episode 310, out Friday, Aug 2, 2013.
And the last little bit of goodness is the Cowgirl Hall of Fame Texas Caviar recipe. Have I shown you this before?! It's this spectacularly easy salsa thatt keeps well, improves with age, and is great with chips or (flat, wide, scoop-able) veggies.
And requires ZERO heat! Great for summer!
This is a bean-based salsa which means PROTEIN! After losing 14 lbs on my latest low-carb (easier since gluten-free) jaunt, I'm very happy to get more protein.
And that's it for now! Hope your summer is a happy one, too!