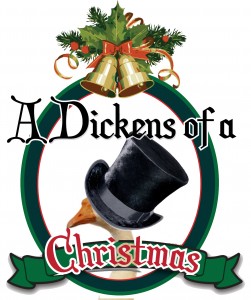 Welcome to part one of A Christmas Carol.
One of the many hats I wear in life is as host to the podcast CraftLit: A Podcast for Crafters Who Love Books. The idea behind the podcast is that folks who are busy with their hands—knitting, quilting, gardening, taking care of small children, vacuuming—aren't able to hold a book and read while they're doing all the other things they like (or have) to do. The podcast expands their literary options by providing "books on tape—with benefits."
In my former life I was a high school English teacher, reasonably well-known for teaching classic fiction to my (wonderful) students in a city high school in Manhattan. Conventional wisdom aside, my juniors read The Scarlet Letter, Huck Finn, Their Eyes Were Watching God, The Great Gatsby, The Catcher in the Rye and more. The kids ate literature with a fork and spoon.
When I started the podcast I wanted to keep doing what I'd been able to do in class—namely teaching the classics. I'd found out pretty fast that everyone thinks they know classic books (like Frankenstein) but really, we only know movies or cartoon versions (or haven't yet noticed that Mel Brooks' creature at the end of Young Frankenstein has a lot in more in common with the book's creature than other representations!).
A Christmas Carol is no different.
So, here I provide you with a few ways to listen to the story (with benefits!). We offer: a video podcast you can watch here (see below), a video podcast you can put in your iTunes or on your iPod/iTouch/iPhone (right click here), or an audio file that can be played on any computer or mp3 player—right click here–>audio
A Christmas Carol—in prose, being a ghost story of Christmas by Charles Dickens
Staves 1-2
Read by Glen Halstrom for Librivox

Listen to or right-click-to-download A Christmas Carol by Charles Dickens—Staves 1-2 mp3 audio only audio
Stave 3 will be uploaded Wednesday, 17 November 2010!
You can also visit CraftLit's main site, go straight to the CraftLit Library to download mp3 copies of old episodes, go to the CD store to purchase mp3-CD compilations of the books, go to iTunes to subscribe for free, to the iTunes store to purchase the CraftLit app (which takes up less space on your iPhone or iTouch than downloading the episodes does), or listen via the players on the site or here at MamaOKnits.
Don't forget the rest of the Dickens of a Christmas blog hopping fun! Please follow the linky-links above to
There will be recipes for the traditional foods Dickens wrote of in A Christmas Carol, or recipes that would have been found in Victorian England around the holidays. There will be a professional reading of the story available as a podcast. There will be giveaways, themed knitting patterns and quite possibly hats! There may be smoking bishop and suet cooked in organs. And there will certainly be much making of merry.
The blog entries will be rolling out starting this week and culminating Thanksgiving weekend to kick off your holidays in Victorian style.
So please do bookmark all our blogs and add them to your rss feeders. We'll be using the   below to link all the blog entries for the entire shebang so that you don't miss a single one. We hope you enjoy this as much as we know we will! And we hope that you have a DICKENS OF A CHRISTMAS!
In case this has all made you hungry for your own bit of Dickens…