I worked on altering a pattern and am very happy with the results. I found the adorable Cora's Cloche then adjusted to adult size (pattern from Knit Picks). I added a repeat and went up a needle size but used the same yarn. It's a cotton, which I normally wouldn't do, but I just might get a chance to wear a cotton cloche in Tucson. However, I did this for the UK trip since we're heading over in the fall and not the winter.
This knit up wonderfully fast–it would make a great gift for a child or an adult…though I have a big head, so I wanted it a bit loose…and it is. You'll have to check your gauge and measurements carefully or maybe not go up a needle size.
Fingers crossed.
In process.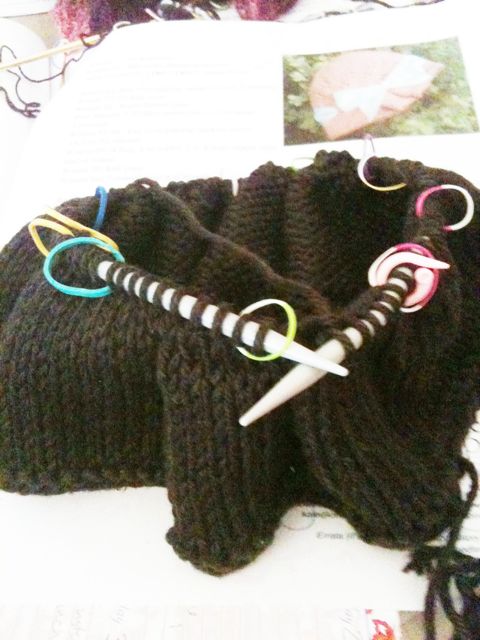 I love these stitch markers–they're little silicone rubber bands from Scüngi and they slide along the needles so nicely.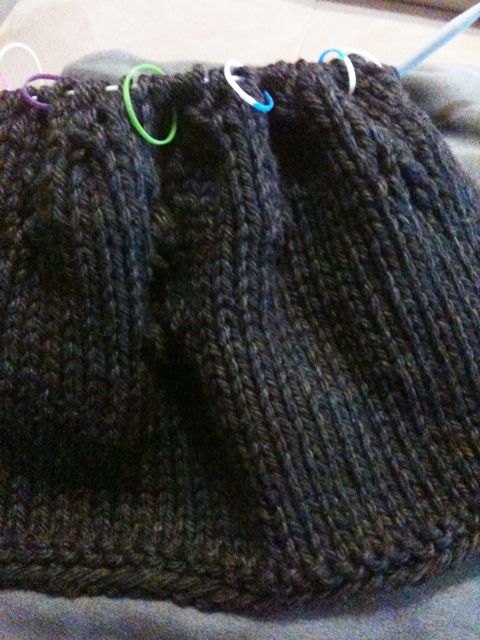 Ta-daaaaa.