Take a gander at the cute cuteness in Mommy & Me Crocheted Hats: 30 Fun and Stylish Designs for Kids of All Ages.
Even if you're not a crocheter (yet) I think this may entice you. For one thing, the crochet instructions at the back of the book are easy-to-follow and have an excellent step-by-step photo section of how-tos that I wish I'd had when I started crocheting.
Then, of course, there are the patterns.
The little cloche set on the front cover is actually one of my faves (and makes me wonder what I'd be up to if I'd had a daughter…), but then I find the pirate hat,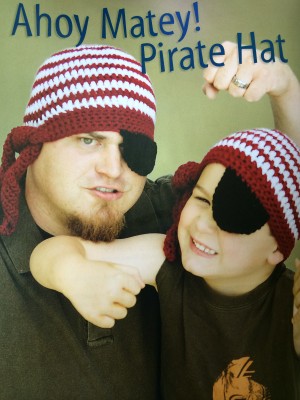 and then
the crocheted cable hat (!—Yes! I know! You didn't think it could be done, did you?!),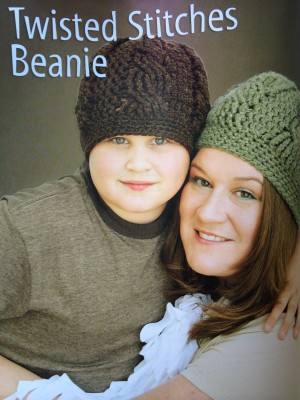 and then
some truly clever construction, like the horsey-nose-brim of this adorable cap.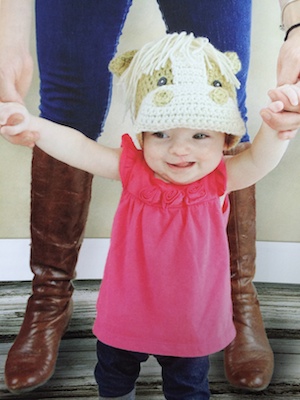 If you haven't attempted crochet before but have been considering it, I think this might be an excellent starting point for you. Hats are small and portable and this book's instructions are clear and understandable—an excellent combo!
This book from Stackpole Books is part of the May Giveaway at CraftLit, so if you're interested in trying for a free copy, head over there and sign up using the little Rafflecopter widget at the bottom of the page!