I thought it might be a good idea to create a clearing-house of useful gluten free information and recipes. Obviously, this all comes under the category of "stuff I liked," but I'm kinda picky. And I cook a lot so I've tested many recipes. Some failures, many successes, but a few stand out–and those are what I'll put here.
French bread: Hands down, Fire and Salt's is the best. So good in fact, that my gluten-eating BIL asked me to bring more to Christmas after eating it at Thanksgiving.
The key?
The pan. You MUST get the pan. Use $18 of those Christmas dollars to make your GF life easier and tastier.
You can begin thanking me now.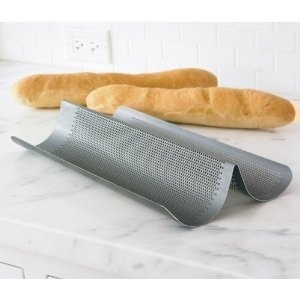 The Pan in question–I got mine at Bed, Bath, and Beyond (NAYY). No, the sticky batter doesn't goop out through the holes. Dunno why. Just works.
Flour blend: There are a couple of winners here, but my personal fave is Jules. I love her recipes; I love her attitude; I love her newsletter; I love supporting a small business. I also love her…
Gluten Free Cinnamon Rolls: Once again, Jules wins. AND she gives you an option for an oven or Crock Pot cooking method.
Other flour: King Arthur GF Flour. It's as good a 1:1 substitute as you'll find… better than most, but (as I said) I'm partial to Jules.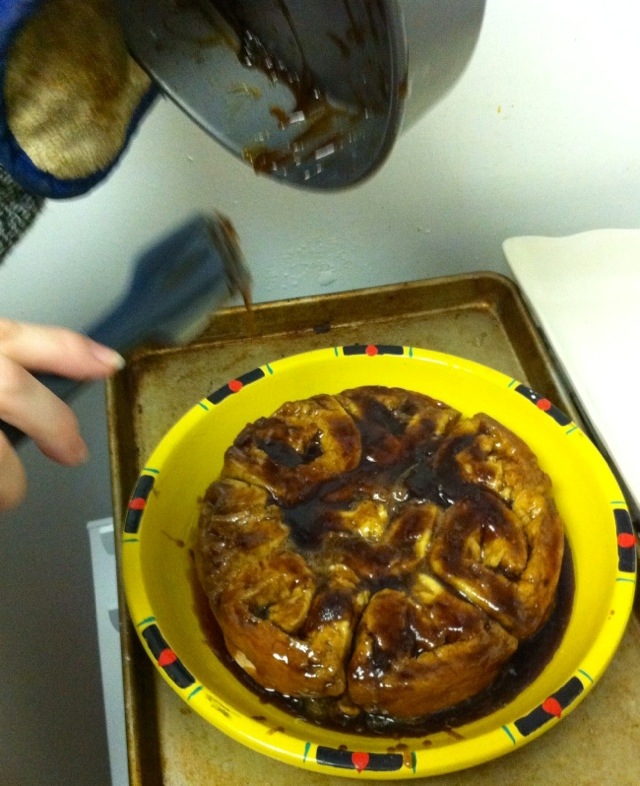 My Jules' GF Cinnamon Rolls–OMG—Heaven. I've also used the recipe to make EXCELLENT Monkey Bread!
Scones: The Gluten Free Gourmand has a kickin' Gluten-Free Scone recipe. NO ONE can tell they aren't loaded with gluten!