OOH! OOH! OOH!
Mister Kotter!!
I have a solution!
So, book riot released this a week and a half ago (and I just saw it, thank you, Heatherly):
20 Books You Pretend to Have Read.
Of course, because of CraftLit I was intrigued. Then, scrolling down past the top twenty-lied-about-books, a reader shared this graphic: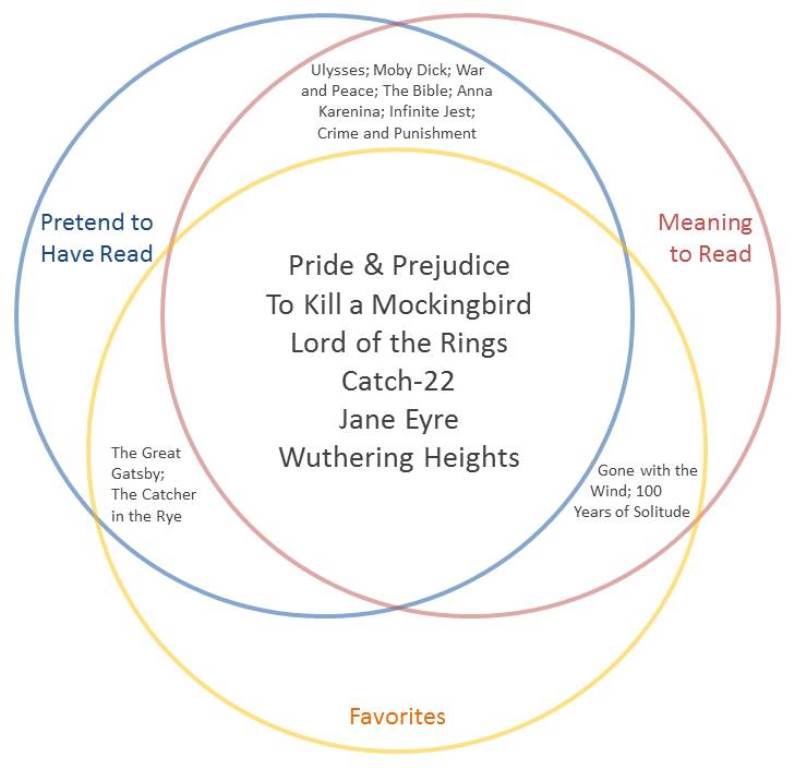 So.
I humbly present my solutions for the world's lying-about-reading conundrum:
Listen to Audiobooks with Benefits!**
Here—from the graphic:
and from the Top-20 list:
and that's all you need, right? Everyone is set, now, yes?
Good.
Because these books are a lot of fun!
No!
Really!
And these are the books that are on-deck at CraftLit (meaning there is work being actively done on them—either by book readers or by me:
Picture of Dorian Grey (51) is on-deck at CraftLit
Adventures of Sherlock Holmes (81) some are on-deck at CraftLit
Middlemarch (111) on-deck at CraftLit
The Awakening  (189) on-deck at CraftLit
So there!
Painless classics! No need to be embarrassed and lie any longer–at least not about these 19 from CraftLit and the others I listed here from friends of the show.
*I'm always asked, so I'll say up front, I can only do classics on CraftLit. The podcast is free so the text has to be as well—that means only books and translations that are in the Public Domain. This is why we haven't done Russians or things like Don Quixote yet—the translations we have access to are all Victorian and… kinda… dull.
Now, if you would like to secure rights to this

or this

or this

(coupled with this
)
so we could put any of them on the podcast, I'd be happy to start researching right now!
** Technology has finally caught up to where I needed it to be and thus I'm remastering old audio. It takes awhile (because one-woman-show) but it IS happening. However, if you previously purchased an Audiobook from me, and I release a remaster, you will get an email with the link to the new files. No need to re-pay or re-sign up or hassle with any of that.