Part 3, Chapter 7-9 of Gulliver's Travels on 266 and on 267 we have Part 3, Chapter 10-11.
267 will automagically upload on 8/31.
Before I get to anything else, a huge thank you to everyone (The long-short version here). We will now be able to get to LA, eat, and transport ourselves to-and-from the surgery and purchase any and all meds for my son. The only little thing I can do is keep making the free podcasts and if you know any knitters, I'm going to extend my pattern sale for a bit more, so it's going through mid-night Tuesday for you.
Thank you.
Thank you somuch.
* * *
The Bizness:
I wonder what Swift would have done with Howard Zinn's books,
or Clay Shirky
's for that matter!
Explanatory on what it means to be a Subscriber-Supporter and checkout the Tin of Tans genius from Christine—for a limited time you can get it by subscribing (see above)
And what if I told you that we might be able to travel together again with the Fabulous Diane? And what if I told you we might be able to go in the summer so the teachers can go? And what if I told you that it might—just might—be a trip to…Ireland?
Would you be interested?
Well, in order to make this trip a reality we need numbers. If you're reasonably interested and would like to be on the mailing list for this trip, please
Spread the word and have any friends-or-family who might be interested in joining you sign up too. Diane will use these numbers and we'll let you know the details via the email you provide. You can Tweet the link, to your followers, too.
Even if you listen to Just the Books…you may get a kick out of being on CraftLit—read more here.
* * *
which will allow me to get announcements out to you (like: Surprise! I have new classes in TX and VA!). Enter your email below and click the button below.
I will never, ever give or sell your email information to anyone.
* * *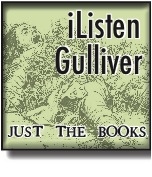 grab the code
PennyWise Consulting's Two Minute Tech Tip, this week we discuss the basics between configuration and customization.
266 audio
Podcast: Play in new window | Download (Duration: 1:14:56 — 68.9MB)