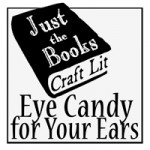 Just the Books™, a podcast for busy people who love books, has been hosted by Heather Ordover since 2011. The show started as a version of CraftLit: a podcast for crafters who love books. Just the Books episodes appeal to those in the audience who appreciate her "teach to the joke" commentary but aren't interested in the crafty chat. To wit, CraftLit's the crafty chat is removed, the remaining audio is given a new intro and exit which leaves listeners with Just the Books—all the lit, none of the craft. The hour-or-so weekly episodes are Audiobooks with Benefits™—an episodic audiobook that includes background and insights modern readers sometimes need to make a classic book come to life. Not just rehashing the literary criticism du jour, Ordover guides you through the book with a wink and a smile so you are able to get the jokes and not just giggle uncomfortably while fiddling with your drinking glass.
---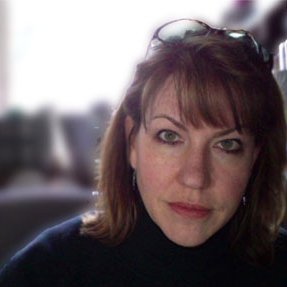 Heather Ordover is host of CraftLit and Just the Books podcasts, editor of the What Would Madame Defarge Knit?® book series, knitter, mother, writer, and educator.
Her teaching experience focuses on writing and rhetoric at secondary and university levels—her educational program design and curriculum writing at secondary and university levels focused on ELA and project management.
Her adventures have taken her from winning awards for teaching at a NYC high school (as well as at the University of Arizona), to teaching knitting, to writing patterns and knitting books. She lives with her amused husband, two goofy sons, a cat, a few fish, and far too many devoted mosquitoes.
Oh. And she knits.