Part 4, Chapters 1-2 of Gulliver's Travels on 268 and on 269 we have Part 4, Chapters 3-4.
269 will automagically upload on 9/14.
Thank you.
Thank you so much.
My son's surgery went smashingly and his ear is looking fantastic. We meet with the surgeon in DC tomorrow and will know what he thinks then, but I think it's a smashing success.
Because of you.
Thank you.
* * *
The Bizness:
Text text text
Explanatory on what it means to be a Subscriber-Supporter and checkout the Tin of Tans genius from Christine—for a limited time you can get it by subscribing (see above)
Think you just might want to travel with Amy Detjen, the Fabulous Diane, and me? Next summer so the teachers can go? To…Ireland?
Would you be interested?
In order to make this trip a reality we need numbers. If you're reasonably interested and would like to be on the mailing list for this trip, please
Spread the word and have any friends-or-family who might be interested in joining you sign up too. Dianne will use these numbers and we'll let you know the details via the email you provide. You can Tweet the link, to your followers, too.
Even if you listen to Just the Books…you may get a kick out of being on CraftLit—read more here.
* * *
which will allow me to get announcements out to you (like: Surprise! I have new classes in TX and VA!). Enter your email below and click the button below.
I will never, ever give or sell your email information to anyone.
* * *
Ehren, master of Gulliver and The Bard is starting the next series! Henry IV! Checkitout!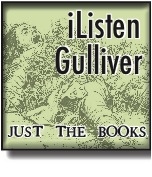 grab the code
PennyWise Consulting's Two Minute Tech Tip, this week we discuss the basics between WordPress posts and pages.
268 audio
Podcast: Play in new window | Download (Duration: 58:49 — 53.9MB)