Part 3, Chapter 6 of Gulliver's Travels.
Explanatory on what it means to be a Subscriber-Supporter.
Be on the show! Click here for the Google Form!
Even if you listen to Just the Books…you may get a kick out of being on CraftLit—read more here.
* * *
which will allow me to get announcements out to you (like: Surprise! I have new classes in TX and VA!). Enter your email below and click the button below.
I will never, ever give or sell your email information to anyone.
* * *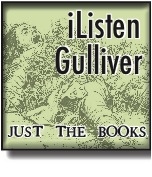 grab the code
PennyWise Consulting's Two Minute Tech Tip, this week we continue with websites by introducing web content management systems.
265 audio