Chapter 6 of Dracula! Whoot!
Many thanks to Elizabeth Klett and Ehren Ziegler at Chop Bard.
Nifty things for you!
Donate to the show by midnight 10/31/2011 and you will get a Defarge wristband! (Make sure PayPal has your address!
Listener Joseph went to Whitby and has two lovely blog posts to show you (and his blog name—Zombie Parents Guide—is thoroughly charming). Someday Whitby… someday…I smell a road trip…
BJ Harrison at Classic Tales Podcast has done the MARVELOUSLY creepy The Judge's House by Bram Stoker. A little more moodiness for your season.
Ehren Ziegler's Glorious Art!
Our GORGEOUS incentive for October 2011

from Marceli Botticelli's Tea Times Creations!
Bloggish stuff (now fixed!):
Grab a button or get more from CraftLit's link to us page
Or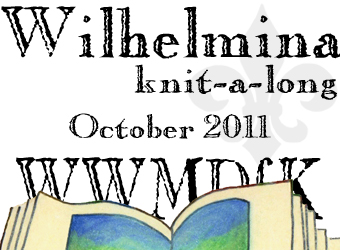 Or
CHEEKY REDHEAD's CREEPY PLAYLIST:
"Cruel Spell" by Big Bad Voodo Daddy
"Hell" by Squirrel Nut Zippers
"Dr Bones" by Cherry Poppin Daddies
"Werewolves of London" by Warren Zevon
"Young Blood" by Norah Jones
"Dead Man's Party" by Oingo Boingo
"Kiss of Fire" by Louis Armstrong
"Bad Things" by Jace Everett
"All Souls Night" by Loreena McKennitt
"Moon Over Bourbon Street" by Sting
"Devil With A Blue Dress/Good Golly Miss Molly" by Mitch Rider & the Detroit Wheels
"I Put A Spell On You" by Screamin' Jay Hawkins
"In The Midnight Hour" by Wilson Picket
"That Old Black Magic" by Keely Smith/Louis Prima
Add your fave creepy songs to the comments section below!

What I'm knitting that isn't for Voyageur Press:
Chrissy G's Wilhelmina's Shawlette in the WWMDfK? Knit Along! Meg's Van Tassel Mittens KAL!

Goodreads Widget for CL Group:

CraftLit
20 members

A place to share about the books covered on CraftLit (or ones that should be) as well as "What Would…
Books we've read
Listen to 228 audio.
Podcast: Play in new window | Download (Duration: 56:11 — 51.4MB)