Chapter 2 of Dracula! Whoot!
(Scroll to the bottom of the page for a player or grab the show on iTunes or via this feed.)
The husband's new novel and his lovely review from Kathleen:
Andrew Ordover's novel is an entertaining introduction to a fresh new detective. Jordan Greenblatt, a Long Island transplant to Atlanta, has a smart and funny Southern wife, a group of jazz musicians for whom he plays bass, and, oh yeah, a one-man PI firm specializing in routine investigations: philanderers, insurance cheats, and other run-of-the mill cases. He also has some personal baggage that will soon be unpacked.

Although he enjoys his self-described "slacker lifestyle," he is a bit bored and when a New York businessman asks him to investigate the three-year old hit and run death of his daughter, a woman whom Jordan knew as a teenager, he takes the case. Jordan's main gift as an investigator seems to be his impulsivity, and with his initial lack of either foresight or self-defense skills he manages to ruffle a lot of local feathers in what eventually becomes a very personal quest for justice.

Ordover's gifts as a writer include a terrific ear for dialog, excellent pacing, and a sense of humor that is neither cynical nor snarky. He's given us an intriguing supporting cast as well, and I like his taste in classic jazz.

After reading the last page I was delighted to see a teaser for a second book in the series. Although fans of feline detectives may be disappointed, I was charmed that the only four-legged cat in the book is Jordan and Susannah's pet cat, Eliot, who has a walk-on part in one scene and who appears to have absolutely no super-spidey-powers of detection.
Our GORGEOUS incentive for September/October 2011


from Marceli Botticelli's Tea Times Creations!
To clarify location and peoples in Dracula somewhat:
Who ARE these people Harker is going on about?
Saxons—Germanic people
Hungarians—also known as Magyars (pronounced mad-jar or mad-yar, from Hungarian: magyarok)
Wallachia or Walachia (Romanian: Țara Românească pronounced [ˈt͡sara romɨˈne̯askə] or Valahia pronounced [vaˈlahi.a]; archaic: Țeara Rumânească, Cyrillic: Цѣра Румѫнѣскъ / Цѣра Рȣмѫнѣскъ) is a historical and geographical region of Romania.
This is what an Aquiline (roman) nose looks like:

Here's a caleche
Bloggish stuff:
Grab a button or get more from CraftLit's link to us page
Or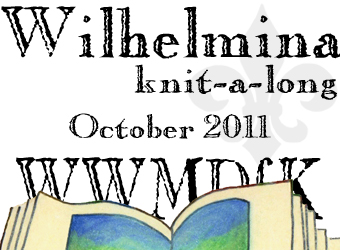 Or
CHEEKY REDHEAD's CREEPY PLAYLIST:
"Cruel Spell" by Big Bad Voodo Daddy
"Hell" by Squirrel Nut Zippers
"Dr Bones" by Cherry Poppin Daddies
"Werewolves of London" by Warren Zevon
"Young Blood" by Norah Jones
"Dead Man's Party" by Oingo Boingo
"Kiss of Fire" by Louis Armstrong
"Bad Things" by Jace Everett
"All Souls Night" by Loreena McKennitt
"Moon Over Bourbon Street" by Sting
"Devil With A Blue Dress/Good Golly Miss Molly" by Mitch Rider & the Detroit Wheels
"I Put A Spell On You" by Screamin' Jay Hawkins
"In The Midnight Hour" by Wilson Picket
"That Old Black Magic" by Keely Smith/Louis Prima
Add your fave creepy songs to the comments section below!
Possible etymologies for nosferatu:
A leading alternative etymology is that the term originally came from the Greek "nosophoros" (*νοσοφόρος), meaning disease-bearing.[10] F. W. Murnau's classic film Nosferatu strongly emphasizes this theme of disease, and Murnau's creative direction in the film may have been influenced by this etymology (or vice-versa).[11]…A final possibility is that the form Gerard gave is a well-known Romanian term without the benefit of normalized spelling, or possibly a misinterpretation of the sounds of the word due to Gerard's limited familiarity with the language, or possibly a dialectical variant of the word. Two candidate words that have been put forth are necurat ("unclean", usually associated with the occult) [13][14] and nesuferit ("the insufferable").[5] The nominative masculine definite form of a Romanian noun in the declension to which both words belong takes the ending "-ul" or even the shortened "u", cause in Romanian "l" is usually lost in the process of speaking, so the definite forms necuratu, nesuferitu and "nefârtatu" are commonly encountered (translatable as "the unclean", "the insufferable one", respectively "the devil"). Wikipedia
What I'm reading that isn't about fangs:
Goodreads Widget for CraftLit Group:

CraftLit
20 members

A place to share about the books covered on CraftLit (or ones that should be) as well as "What Would…
Books we've read
Book talk begins at 23 min. Listen to 224 audio.
Podcast: Play in new window | Download (Duration: 55:18 — 50.7MB)